What You Need to Know to Make a Website
The Internet consists of sites. Here we read news, correspond with friends, watch videos and listen to music. Also, you can buy a product or order a service, find any information you are interested in or meet new people.
Anyone can get their own page on the Internet with a unique address. You don't have to be a computer genius or explore complex programs. It would be enough to understand the basic concepts and learn something.
Let's look at the basic terms, which could be used in the modern world for those who want to build a website. For example:
A domain is the name of a website.
Hosting is the place on the server where the resource is.
The server is a hardware device for hosting sites.
Static site – written in HTML without the use of programming languages. It is characterized by high speed and low load on hosting.
Dynamic site – created in the programming language (Java, PHP, Python). Easier to maintain.
CMS – resource management system.
Creating quality websites requires time, money and efforts. At the same time, only specialists will give a guaranteed result, because self-designed websites are sometimes unpredictable . You have to learn the basics of markup language (HTML) and management (CMS), study the toolkit – the shell in which the code is written. You can get all this knowledge for fee, but you are free to learn it by yourself. In the latter case, it takes much more time. Experts already know the whole thing. The process is established and worked out. However, there are people who enjoy the learning process, and newcomers will definitely like  the intricacies of site building.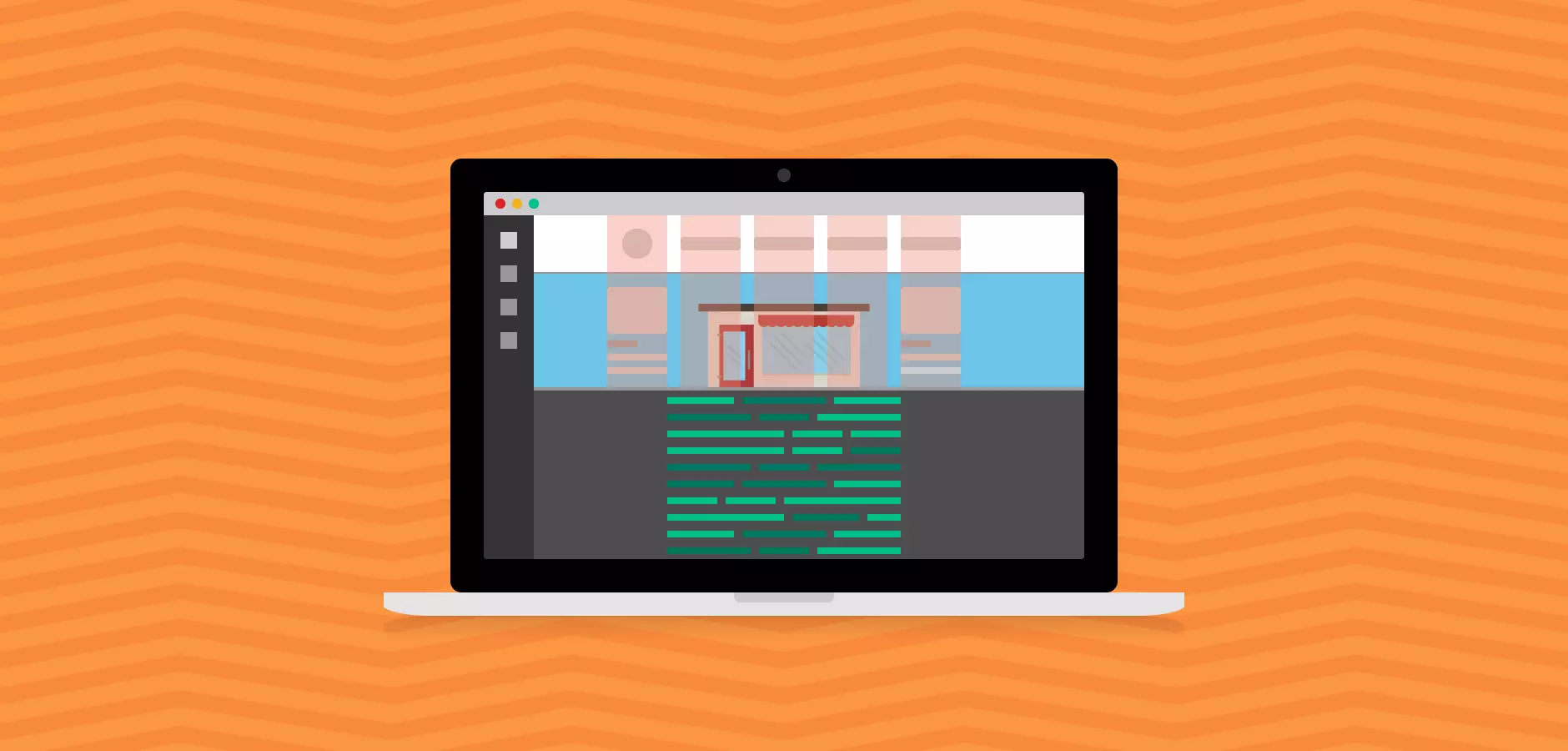 Make Your Own Website: Step-by-step Guide
When you design your own website,  you probably pursue one of these purposes: advertising services, creating a blog or selling resource, providing important information, opening a useful system or service. Different goals define the complexity of the project and the costs that are required to make the site launch possible.
First and foremost, you have to choose a topic. Here try to follow the rule – choose the sphere in which you have the most experience and expertise. However, you can try yourself in a new direction, if it seems to be quite profitable and interesting.
Having the idea and topic established, you need to come up with a name. It should be brief, implying what the site is about, and be original. The name is not always identical to the domain (web address), but it can also repeat it. The originality of the name is easy to verify at the next stage.
The domain name must not exceed 15 characters, otherwise there may be problems with the indexing of the site by search engines. It is necessary to decide on the zone which the site will be located in. It also has a bearing on how fast any resource appears in the Search Engine Results Page. There are popular zones that are not tied to a language or country: .net – content is connected to the Internet; .biz – projects dedicated to businesses; .info – information resources; .com – commercial projects. Some rules facilitate entering a domain name in the address bar: 1. a name is easy to remember and it is original; 2. a name is simply typed in Latin; 3. there are no hyphens in a domain.
Let's talk about hostings.  It's one more thing you need to build your own website. Hosting – the placement of the site on the Web, a service provided by the hoster (hosting company). It is necessary in order to ensure smooth 24-hour access to the site. The cost of hosting depends on the size of your site. Choose companies that are trustworthy, so pay attention to such things: price, reputation, fast responding customer service, quality and variety of offered services. In some cases, it makes sense to order a domain from one company, and hosting services – from another one. For example, if the hosting company offers favorable terms, but does not have sufficient reputation. In this case, if there are any problems, the transition to another hosting will be painless.
If you have knowledge, it is possible to create a website for free from scratch, but at the same time there may be a lot of mistakes, besides, it takes some time. As an alternative it is possible to install paid or free engine, you can quickly configure a site using its capabilities.
It is recommended to supplement the site with new articles at least once a week. You can write content by yourself or consult copywriters, the main thing is a text is unique, useful, well-structured and does not contain any errors.
Create Website In Australia
It's possible to create a website for free if you are confident in your abilities, have enough time and do not want to pay money to buy services, make payments for ready-made sites or packages of online designers, you can try to do it by yourself. It's necessary to improve your skills and practice, it takes a long time. However, if you decide to create free website, you will get a number of advantages: self-development, changes in structure, design and functionality at any time, saving of the finance.
Independent creation implies a lot of nuances and risks. There are a lot of risks, even because of a small error. So be careful and focus your mind on all the stages and processes.
To create a free website in Australia you are able to use different web-builders. They are special services that allow you to do it without knowledge of programming languages. You can fill pages with content, but the lion's share of the creative process is taken over by a builder. Convenient services will help to make a business card, personal blog or even an online store. You will be able to create a free website in a few minutes for further work with it. Creating your own resource by using a designer is a modern and practical solution.
Create Your Own Website Using a Website builder
Creation of sites is currently performed in various ways. One of the most common ways is to make a site using a website building. You can select a suitable design for your site in just a few steps, select the necessary modules and components, fill the site with content and publish it on the Internet.
Any web-builder can help in the realization of many goals:
online creation of a web resource and its further convenient editing;
decrease in material expenses for advertising of your business;
attraction of new clients and partners in business, etc.
Thus, it's not so difficult to create a site on your own without web-developers' help, but you should use any website builder that can be found on the Internet.